ALM Ortho is focused on supporting surgeons in their deepest time of need, when there are no industry solutions to their patient's complex orthopedic problems. Through our collaborations with surgeons, we develop and deliver innovative Orthopedic Implant Solutions for Osseointegration, Limb Lengthening, Total Joint Arthroplasty Revision and Traumatic problems.
Interactive overview, click and explore.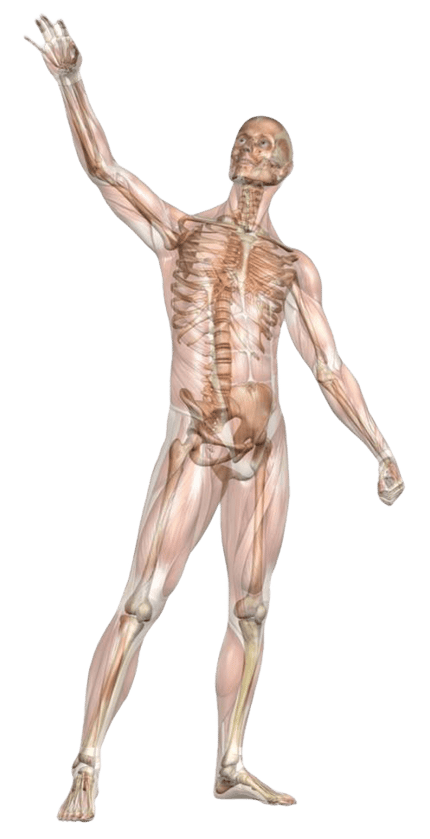 Spinal Implants
Leveraging TiGraftTM Technology, ALM is leveraging AI and advanced modeling solutions to optimize implant solutions for the spine.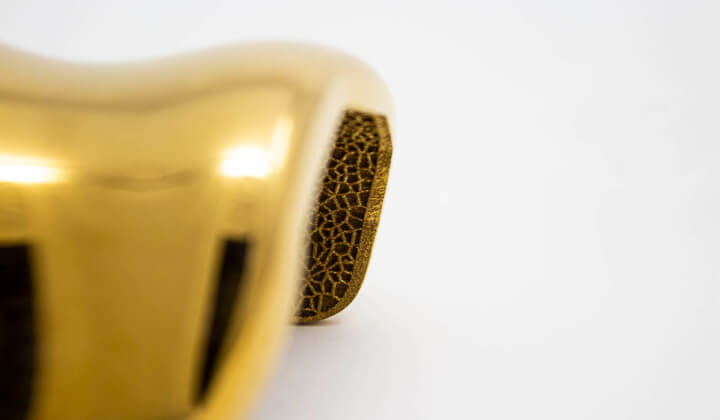 Cementless and Nickel Free Solutions
Leveraging TiGraftTM Technology for bone ingrowth and initial fixtion, ALM is optimizing designs for reduced bone loss during surgery which also reduces overall surgical time. Additionally, with TiN coating technology, ALM can offer Nickel free solutions for patients that have metal sensitivity.
TAR (Total Ankle Replacement) Revisions
Where TARs are relatively new compared to other Total Joints, and particularly with 2-part TARs, revisions are expected to continue for the foreseeable future, from replacement of the Talus with features to integrate with a TAR, to a fully customized TAR for more challenging patients.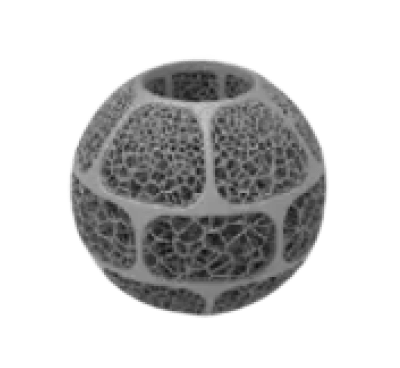 Ankle Fusion Cages
Leveraging TiGraftTM Technology for optimal bone ingrowth and attachment, this is a solution that competes with more traditional allograft, more specifically Femoral Head allograft. These Ankle Fusion Cages are game changing for Ankle Fusions cases where the surgeon can restore length and reduce future concerns of allograft resorption, eliminating the concerns for infection and failure in the future.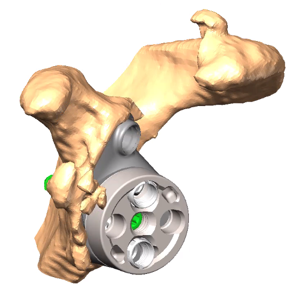 Glenoid Augments for revision Total Shoulder Arthroplasty
The Glenoid vault is a challenge for Total Shoulder Arthroplasty and often a point of failure. By leveraging 3D printing, it is possible to reconstruct the glenoid in conjunction with Total Shoulder systems to restore function for patients.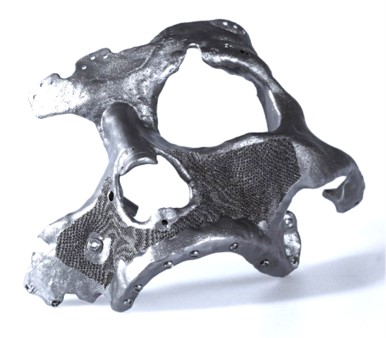 3D Printed Titanium CMF Plates
Leveraging the Patient's native anatomy, anatomic CMF plates can be 3D printed to reconstruct and improve cosmetic appearance and function.
Revision to Total Elbow Replacement
When implants fail, it is often difficult to find the right solutions, particularly when the same implant fails more than once. Through advanced 3D modelling and analysis and integration of existing Total Elbow features, patient's function can be restored.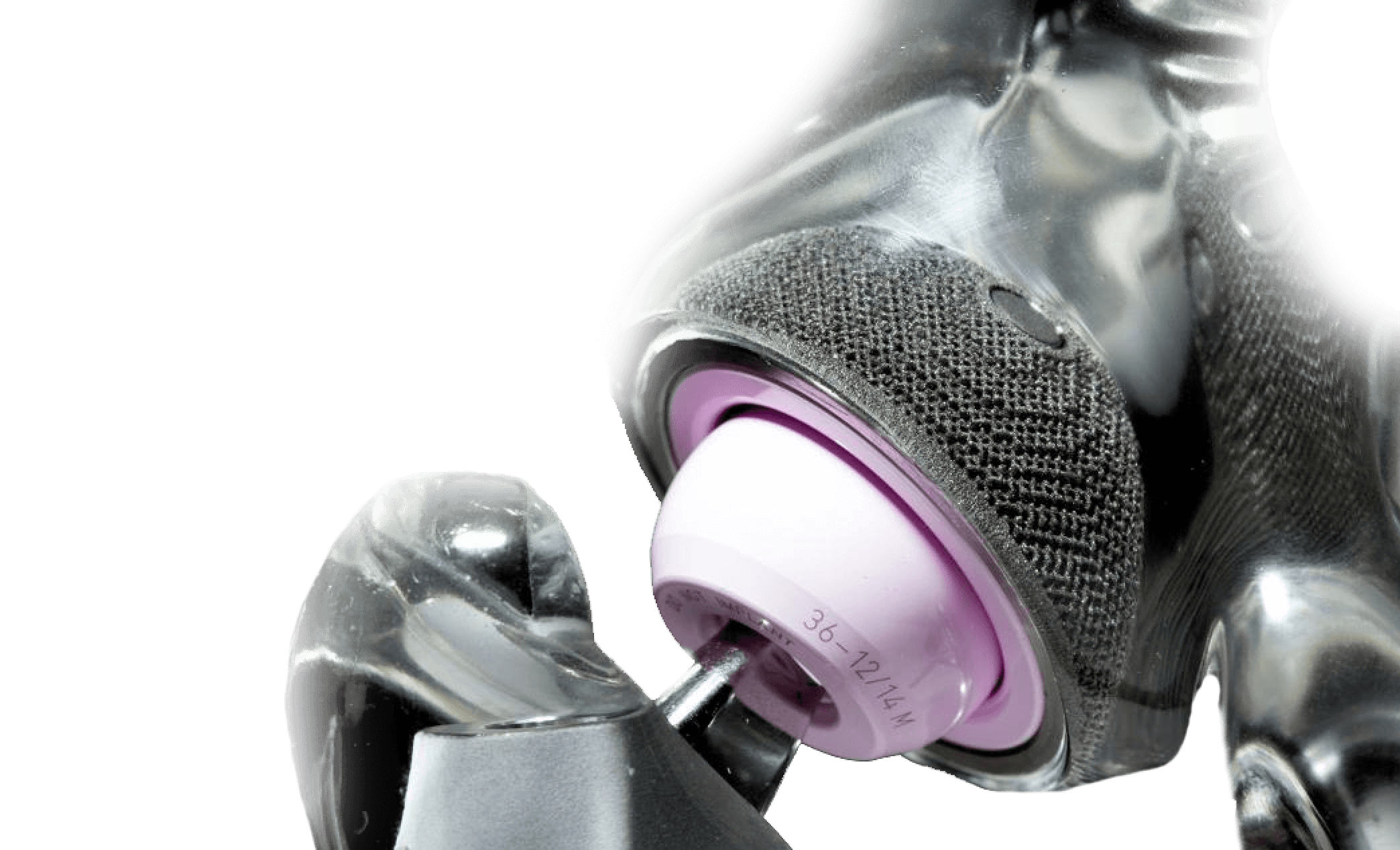 3D Printed Acetabular Cups
Leveraging TiGraftTM Technology, 3D Printed Titanium Acetabular cups offer enhancements over more traditional cups with a lattice structure built right on the cup for better bone integration in addition to better initial fixation.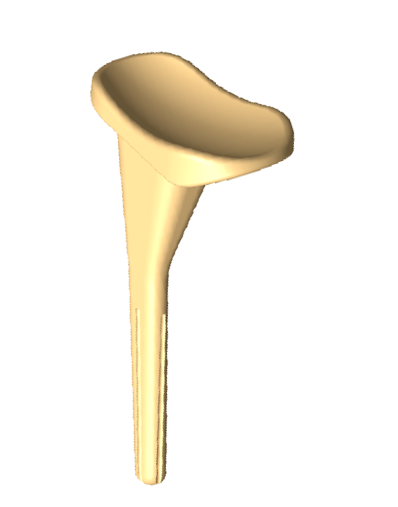 Total Wrist Arthroplasty Revision
Revising a Total Wrist can be challenging, but with the ability to provide a modified/longer stem that is non-standard, the patient's function is restored with minimal bone loss.